Battery LG 48V

The Aprum series is equipped with a powerful 48V battery. Thanks to a 20A - 960 Wh battery, the Aprum Magis has a range of 90 to 120 km.

Motor Bafang 48V 250W

The 250W Bafang 8Fun motor provides good rideability thanks to 80Nm of torque, which allows even 10-15% hills to be taken.

Aprum Vouwfiets

Thanks to its small size of 96x72x62 cm, the Aprum can be quickly folded, making it easy to carry in the car, train or metro.

Kenda Krusade 20x4

The Aprum series 20x4 wheels provide more comfort and are suitable for all types of terrain.

Tektro Aries

The Aprum has mechanical Tektro disc brakes, which provide more control.

.

Soft-Start tot 6 km/h

After stopping, it is easy to drive away again without shifting gears.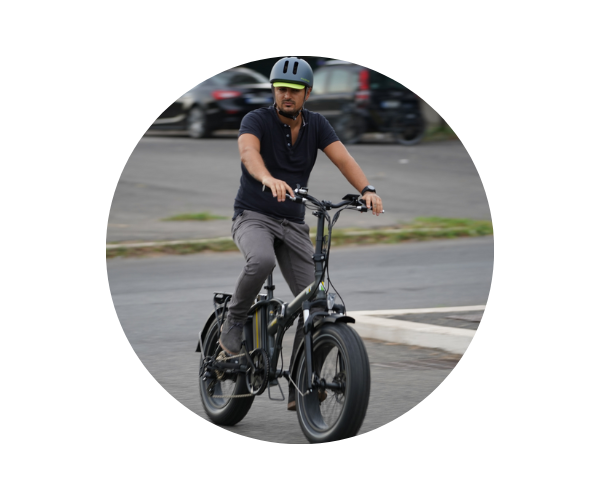 In Maarssen (Utrecht) hebben wij een testfaciliteit, waar u, na met Simone een afspraak te hebben gemaakt, de (nieuwste) modellen kunt bekijken en uitproberen.
BOOK A TEST RIDE