About us
NIEF is a young Dutch-Italian start-up that thinks of e-bikes as the future in terms of urban mobility.
NIEF was founded in 2020 by a Dutch-educated entrepreneurial bicycle technician of Italian nationality, with the support of an experienced entrepreneur.
We are a growing team with a lot of passion for electric vehicles, with offices in Italy (Rome) and the Netherlands (Maarssen).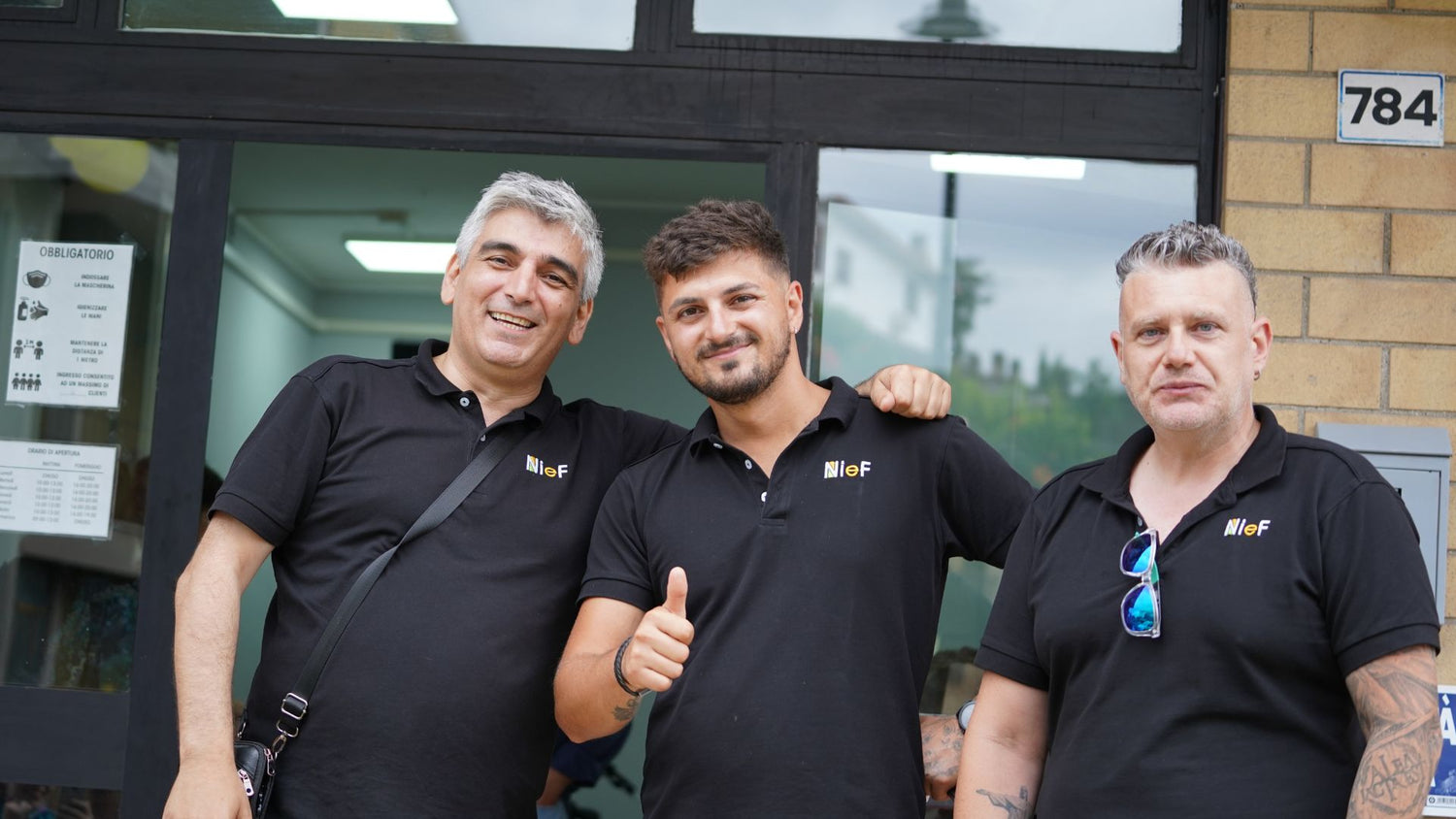 OUR MISSION
Our mission is to give everyone the opportunity, at a reasonable price, to purchase a sustainable means of transportation in order to protect and preserve our environment.
.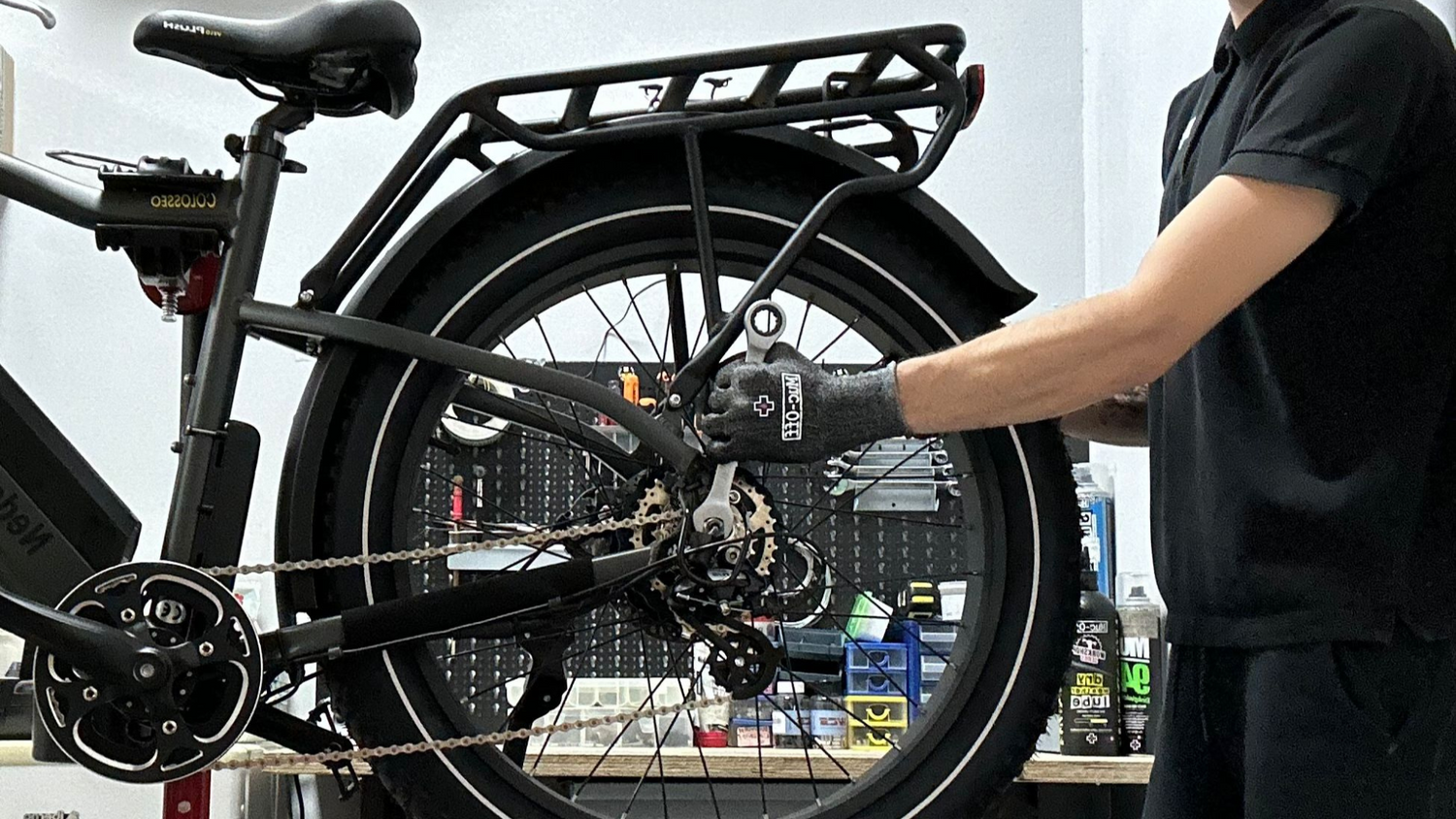 OUR WORKING METHOD
Our method differs from our competitors. We do not sell bikes in a box, and like any other vehicle, our bikes need an additional safety check before they hit the road
Our mechanics deliver only 100% assembled and tested bikes to our customers.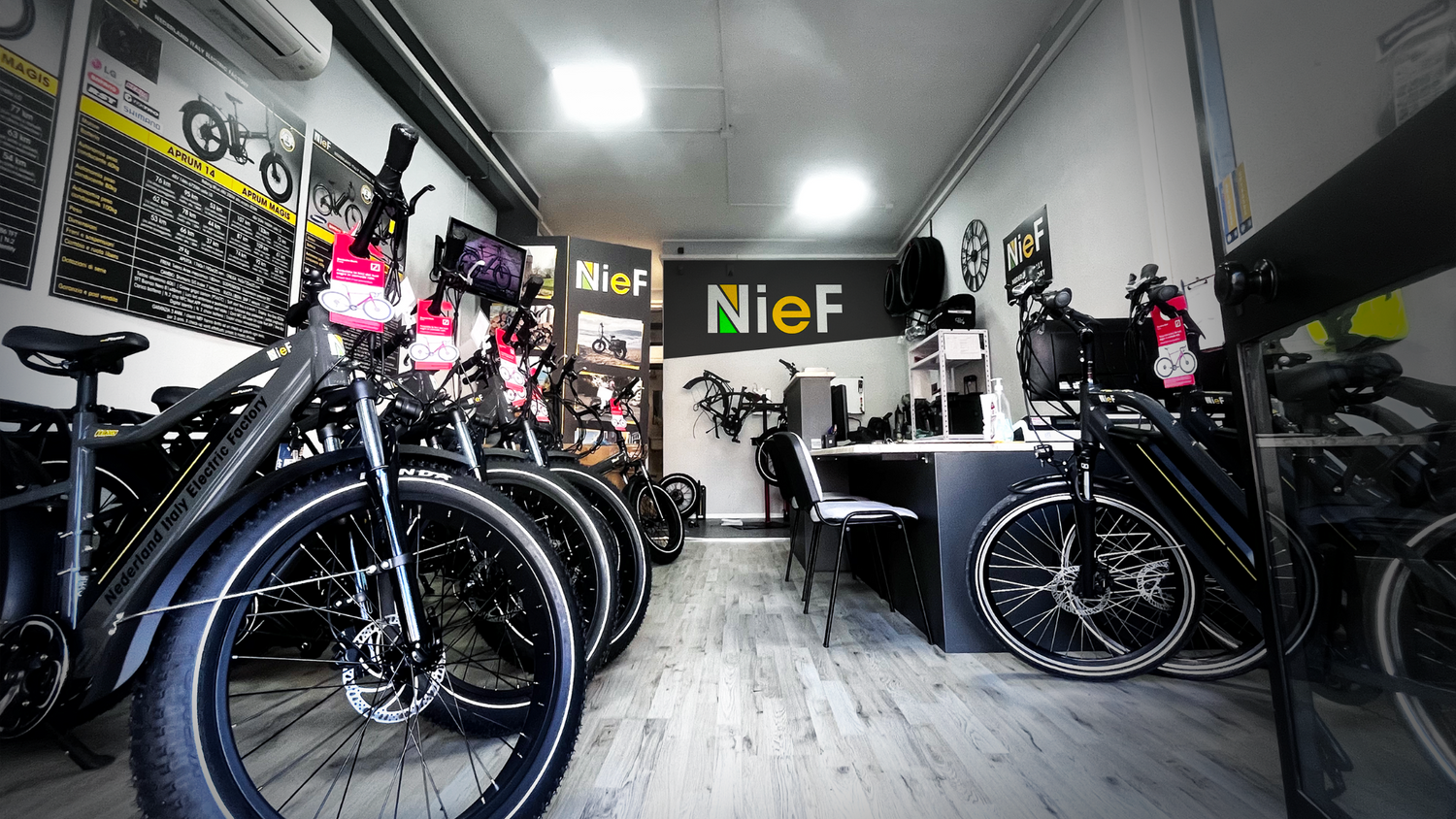 D2C - Direct to Consumer
NIEF bikes are sold exclusively by us, which allows us to keep the price about 30% lower than our competitors.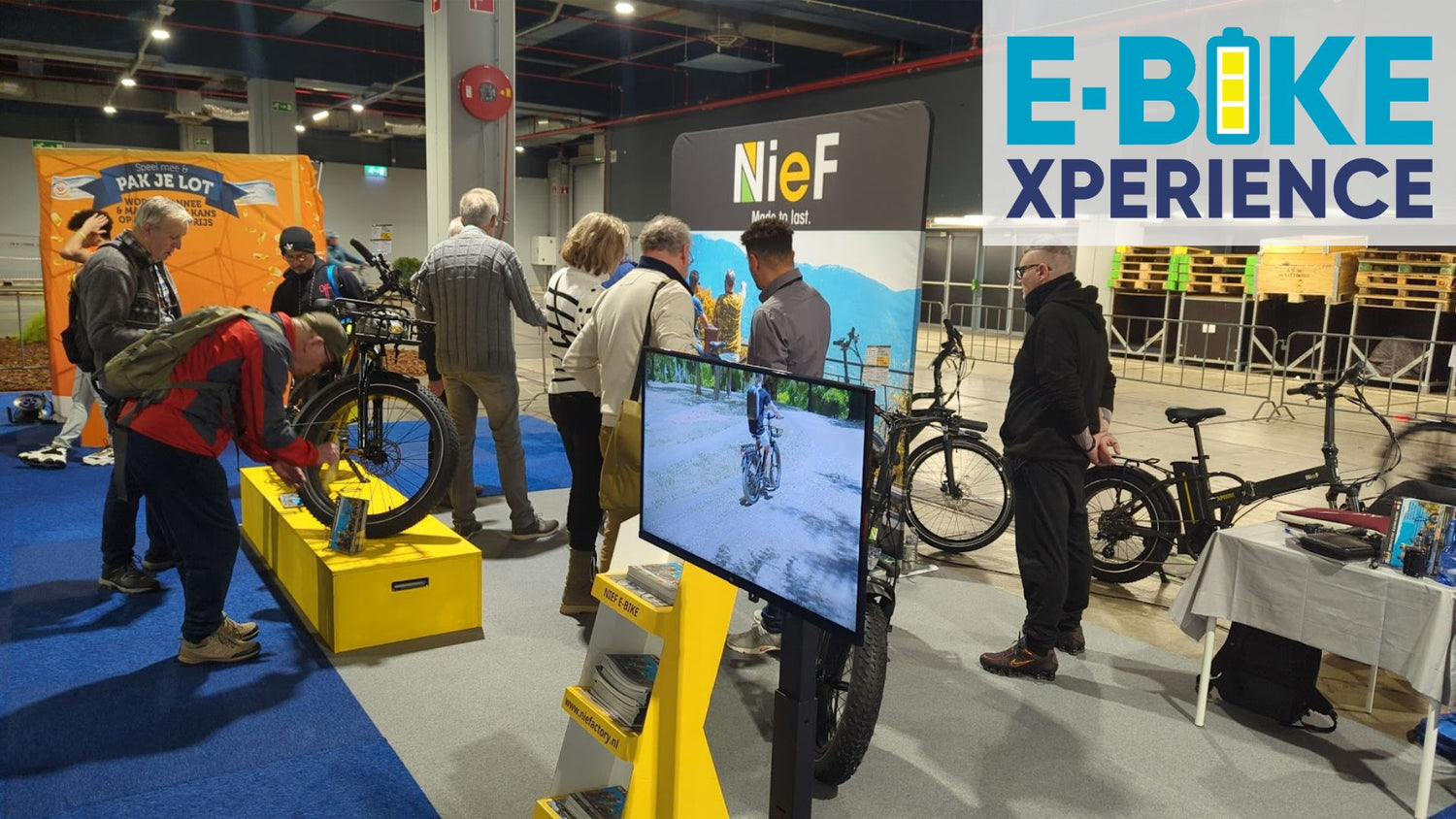 EBIKE EXPERIENCE 2023
This year, Nief had the opportunity to participate and present pedal-assisted electric bike models for the first time at Europe's largest E-bike fair.
Team NIEF
Co-Founder

Simone, Co-Founder of NIEF SRL and NIEF E-bikes BV .

Co-Founder

Gianni, Co-Founder of NIEF SRL and NIEF E-bikes BV.

Head Mechanic

Giò, expert mechanic, takes care of the technical support in Italy.

Sales

Marius,takes care of the italian customer service.
Visit us
NIEF E-bikes BV

Handelsweg 4G , 3606AB
Maarssen (Utrecht)
Tel: 0619506283
Mail: info@niefactory.nl
(Only on appointment)

Google Maps

NIEF SRL

Via Palombarese 784, 00013
Rome (Italie)
Tel: 0686726376
Mail: info@niefactory.com
Ma t/m Za 09:00 - 19:00

Google Maps